July 2021 Status Update
It has been a while since I have posted an update on Namalsk, but I have got some stuff to talk about this month, so lets get to it.
Vanilla servers update
Vanilla servers (full list available at servers section) have been available now for more than 7 months, providing the vanilla Namalsk experience to anyone interested. Naturally, as the time went and community servers showed up in the combination with the popularity going down, vanilla servers activity went down too in most cases. And so, following vanilla servers will shutdown on July 28th, 2021:
US – NY 2217 – Hardcore (FPP)
US – LA 9617 – Hardcore (FPP)
US – NY 2202 – Regular (TPP)
US – LA 9644 – Regular (TPP)
AP – SY 2494 – Hardcore (FPP)
AP – SG 5465 – Hardcore (FPP)
AP – SY 9132 – Regular (FPP)
AP – SY 5546 – Regular (TPP)
AP – SY 5609 – Regular (TPP)
AP – SG 5950 – Regular (TPP)
EU – DE 9533 – Regular (TPP)
EU – DE 4148 – Regular (TPP)
EU – DE 5098 – Hardcore (FPP)
After the shutdown, only following 5 servers will remain:
EU – DE 5056 – Hardcore (FPP) – 195.82.159.111:10300
EU – DE 3995 – Regular (FPP) – 195.82.158.114:10900
EU – DE 5101 – Regular (FPP) – 195.82.159.103:10300
US – NY 2181 – Regular (FPP) – 95.156.213.113:10600
US – LA 9608 – Regular (FPP) – 37.10.127.231:11000
The reason behind keeping these was primarily the average server population and the general popularity of the regular difficulty and the first person perspective.
Happy to see people still enjoying vanilla Namalsk even months after the release. Shout out to the 5101 still going strong with a full pop every day!
An update from Bubson
Namalsk soundtrack on Spotify (listen here) has broken through amazing 100k streams recently. Bubson, the author of the original soundtrack, is currently working on a new post-apocalyptic album, check out a preview from his new track over at his soundcloud!
1.13 Compatibility update
DayZ 1.13 update is set to release on July 13th and as usual, Namalsk will undergo an update that will make it compatible. Unlike the official hive, there are no wipes planned to the vanilla Namalsk servers.
You can look forward to a variety of new items and weapons such as M16-A2 with the burst fire mode, new ATOG 6×48 optics, magazines and machetes. This update also introduces the chance for a wound to get infected, so make sure you disinfect your bandages. There is also quite a bit of changes coming to the infected, which should help sneaking around some areas easier as well as more interesting, since you can use more items to distract them (throwables such as smoke grenades).
While Namalsk wont have all the new infected types (plate carrier will continue to spawn only on US infected with a certain chance), you will still be able to bump into the new army officer infected, which you want to kill as fast as possible (before its scream attracts all of Namalsk). Also, to all the fireplace makers out there – there is now an audio-visual feedback on the wet / windy fireplace ignition, which should hopefully make the ignition process little bit clearer.
Good news for the users of the puffy down jacket as thanks to Windstride and Helkhiana they no longer clip with vests. But they still keep their puffiness when not wearing one thanks to some clever scripting!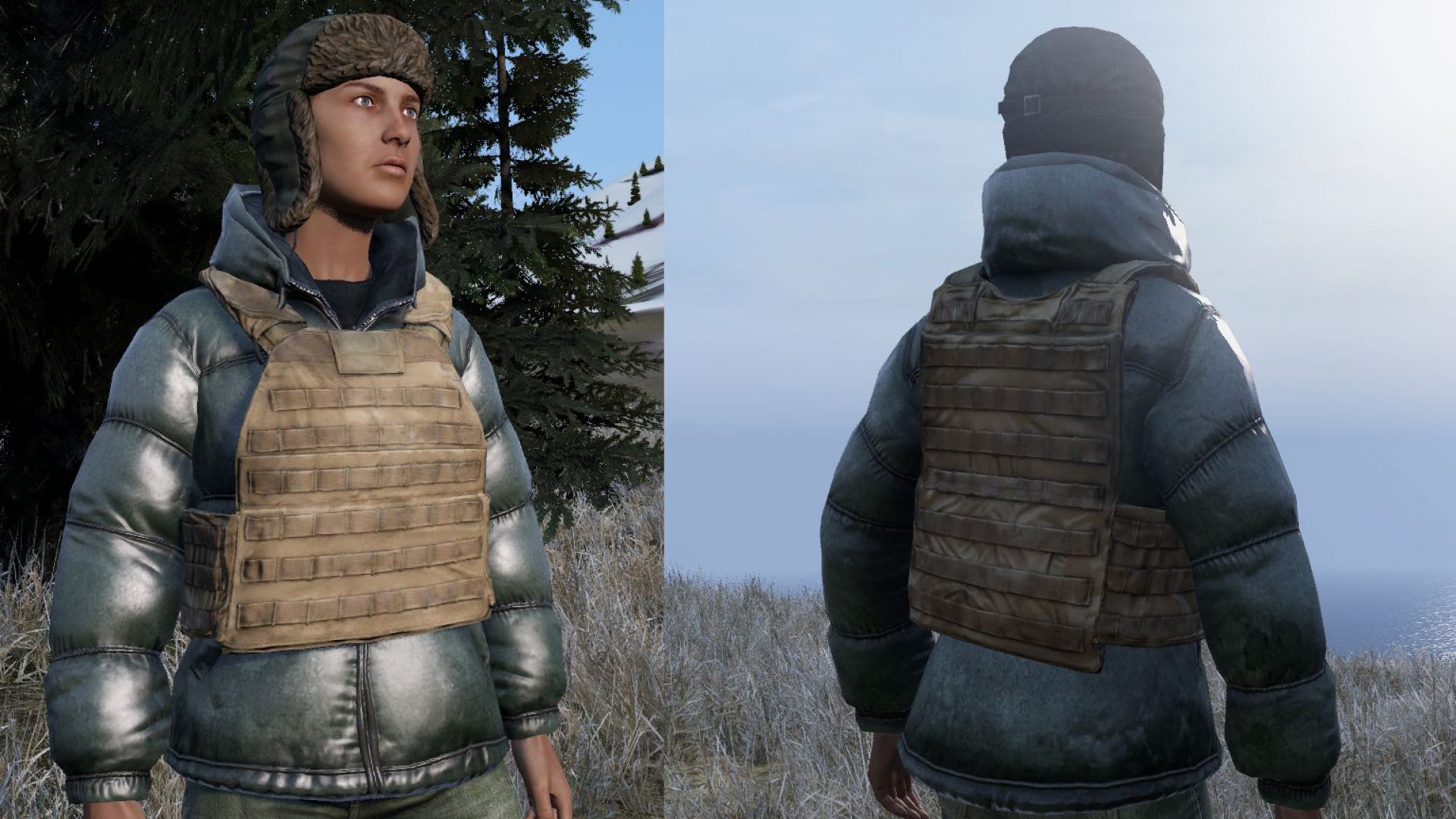 If you were modding some base classes of the event manager, please note you may need to adjust your overrides as InclementDab has renamed most of the base classes and some other definitions to be specific to Namalsk (classes and variables begin with Nam….). This is due to the original Namalsk event manager now being available within the Dabs Framework (get it here), allowing anyone to use this powerful system to manage various weather events without a dependency on Namalsk. We cant wait to see how are you gonna use this system!
Content Update 2
There has been number of community questions regarding the future of NamaLsk development and the reAlity of the Content Update 2. While I am not ready to disclose aNy exact date, nor deTails on what is gonna be in there, I can tell you that cool stuff is comIng your wAy very soon, so keep an eye on this blog, my twitter or discord server!