One year of Namalsk
Prague, Decemeber 3rd, 2021
Today marks exactly a year since Namalsk has been released on DayZ Steam Workshop. It has been a hugely busy year with lots of updates and nearly 600,000 survivors getting challenged by this unforgiving Aleutian archipelago to this date. It warms my heart to see its vision for a hardcore survivor vision still going strong, even a year after.
Reflecting on past year
First and foremost, I would like to thank everyone for a continued support and, of course, for hosting and playing Namalsk. Before its release last year, I knew the hype for it was big, but I also thought it wont last too long. My concerns were primarily coming from relatively small size of Namalsk and thus making it very repetitive. I tried to somewhat counter that with a dynamic nature of weather and a harsh survival, but I did not think it would be enough.
Oh well, how wrong I was.
A year later, we are looking at:
Almost 600k lifetime Steam Workshop subscribers (in both Namalsk Island and Namalsk Survival).
2 major content updates, which have expanded the background story and added goals for players to pursue.
5 support updates, which have expanded Namalsk with the base game content and features.
Over 20 small updates, providing regular bugfixes to the gameplay mechanics or the terrain.
And most importantly, thousands of daily players, getting challenged by this continuously evolving survival sandbox that is a combination of DayZ and Namalsk <3
Besides the fact that Namalsk continues to be enjoyed by the community and its vision for the hardcore survival is still very much alive, I was also genuinely surprised of the community interest in the background story. While the story has always played a big part in my work, DayZ is a sandbox and there is only so much one can do for a story in such environment. But that did not stop so many players searching for clues, new locations and items to uncover secrets of Namalsk. Seeing all the interest in the story was one of my primary motivators to expand on it through the major content updates. These updates wouldn't exist without InclementDab contagious motivation and his work on the EVR and Athena systems. One of the other, and very welcomed surprises, was how many players have kept their music sliders up to listen to the amazing Namalsk soundtrack, composed by Bubson.
On to the next one!
While I have invested a lot more time into the post-release phase of Namalsk than I have originally planned, I have been very much enjoying the work on the updates this year. But like with all things, I will have to move on at some point. Luckily for all the Namalsk fans, its going to be a slow transition. As mentioned in the previous blog post, the upcoming Content Update 3 will be the last major update for Namalsk. I have something really special prepared for this one, which sadly also means I will need more time than I have originally anticipated and thus the Content Update 3 will not be released this year. But on the bright side, I am happy to say that the work on the key assets is now nearly done and the work on designs and gameplay is well underway. Besides the 3rd content update in 2022, you can look forward to the surge of a new content and features on Namalsk from the platform updates of DayZ as the development continues through 2022.
But wait, its not all bad news for the rest of this year! First of all, I have got a first visual teaser for the upcoming Content Update 3. Experienced Namalsk survivors (or data miners :P) probably do know what is it already. Feel free to discuss it over at the #lore channel on the official Namalsk Discord. If you wanna see this scene moving, I will be playing it on my Twitch channel in my streams too.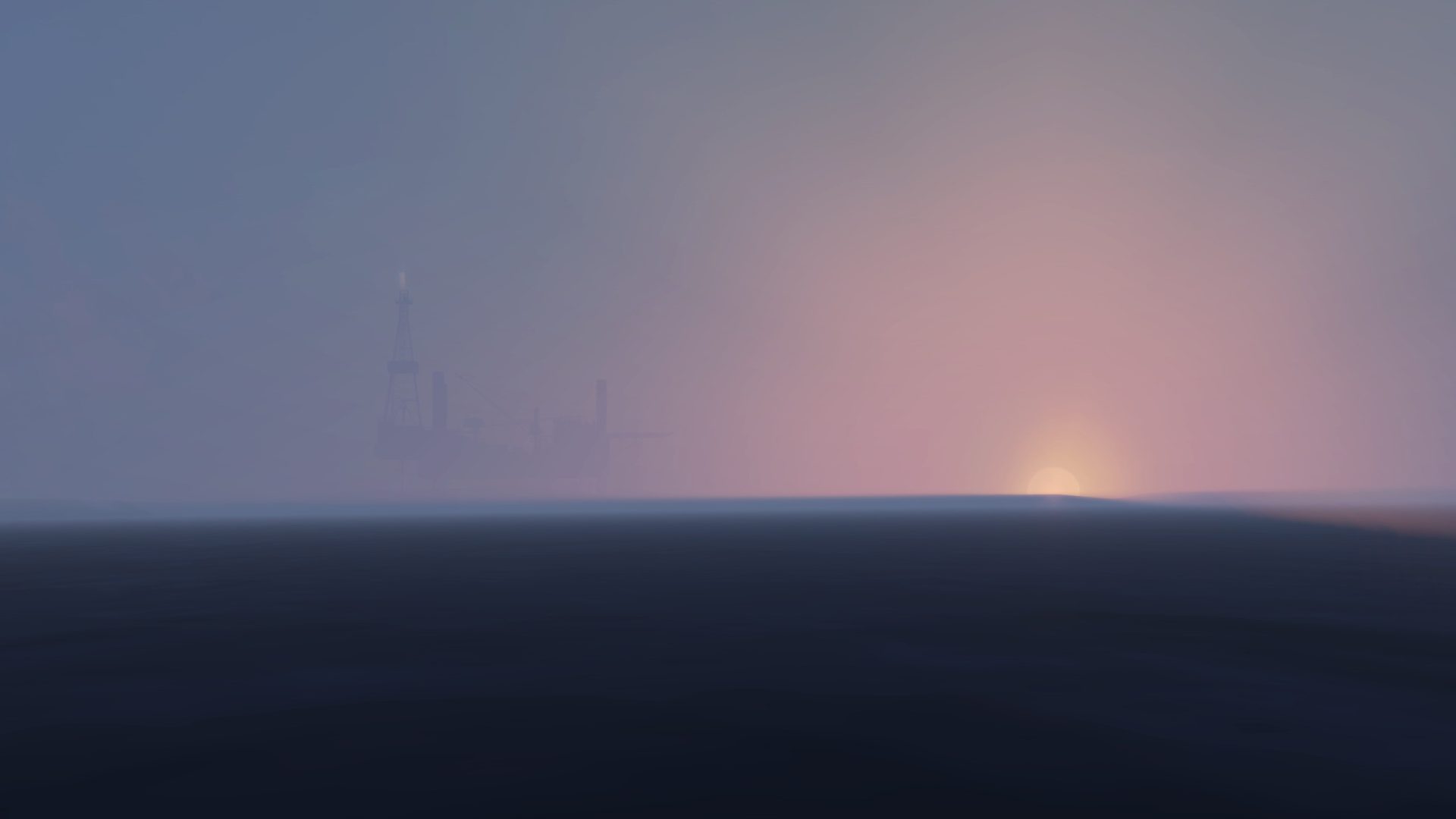 Next week, I will be pushing an update to enable the Christmas event (yes, Santa has it quite close to Namalsk actually), which will bring temporary points of interest on the sea ice areas with quite a juicy loot.
And finally, I have got a real treat for all of you. As a thank you for enjoying Namalsk and to commemorate the very successful and busy year since its release, I have prepared a compilation of some of your epic and funny moments from Namalsk. Premiere later today (8:00pm UTC) on YouTube and my Twitch channel! You do not want to miss this one out.
Happy Namalsk day,
Adam